ENOC-UNICEF Report on Ombudspersons and Commissioners for Children's Challenges and Responses to COVID-19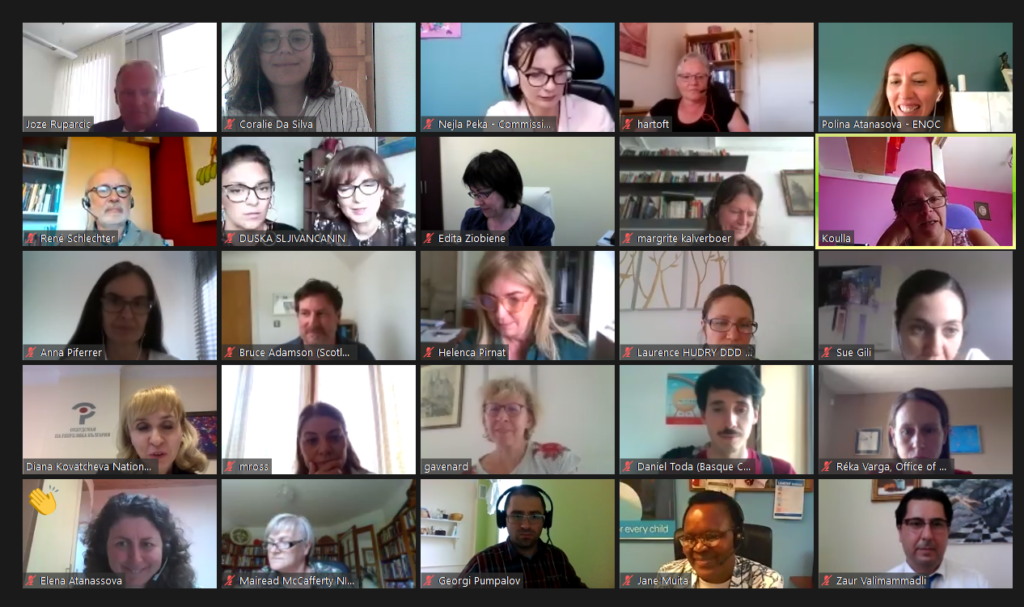 The COVID-19 pandemic has confronted us with an unprecedented situation that has affected and will continue to deeply affect children's lives worldwide. In its Statement on Children's Rights in the context of the COVID-19 outbreak, ENOC and its members pledged to closely monitor the situation of all children, as well as the responses from local, national and European authorities during and after the end of isolation measures, and to continue to share critical information, good practices and experiences to keep children and their families safe and guarantee respect of children's rights under the UN Convention on the Rights of the Child and other relevant European and International Human Rights instruments.
In this context, ENOC and UNICEF conducted in May 2020 a short online survey on Ombudspersons and Commissioners for Children's responses to the new challenges generated by the COVID-19 pandemic. Twenty three ENOC members responded to the survey (Armenia, Basque country/Spain, Bulgaria, Catalonia/Spain, Croatia, Cyprus, Denmark, Estonia, Finland, France, Hungary, Jersey, Luxembourg, Malta, Moldova, Montenegro, Northern Ireland/UK, Republika Srpska/ Bosnia & Herzegovina, Scotland/UK, Serbia, Slovakia, Slovenia and Wales). Following this survey, nearly 60 representatives of Ombudspersons for Children's offices and UNICEF participated in an online session on June 2nd 2020, to discuss the impact of COVID-19 on their work and on children's rights in their respective countries, and share innovative practices. The main issues raised in the survey and during the joint online session are summarised in the Report "Ombudspersons and Commissioners for Children's Challenges and Responses to COVID-19" published today.
Read the Report here.