ENOC 2017 Position Statement on a "Comprehensive Relationship and Sexuality Education: the right of children to be informed" released
2 October 2017
On the occasion of ENOC's 21st Annual Conference and General Assembly meeting held on 19-21 September 2017 in Helsinki, Finland, ENOC members unanimously adopted a position statement on "Comprenhensive Relationship and Sexuality Education (CRSE): the right of children to be informed".
The statement informs about the absolute necessity for ENOC member countries to adopt national regulations and put in place programmes for CRSE but also to make sure th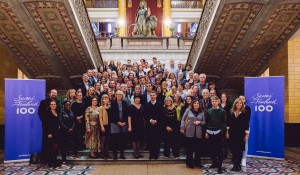 is education starts in early childhood and is fully adapted to children's needs. Based on commonly shared findings, the statement provides five key recommendations for a CRSE. Those concern children's right to be safe, children's right to a CRSE from early childhood onwards, children's right to health care and to appropriate counselling services, the importance of strenghtening the knowledge base, and a reminder to all national stakeholders that providing a CRSE is an internationally binding obligation.
In parallel and on the same subject, young people participating in the ENYA 2017 "The Road to RIO-Respect, Information, Opinion: Exploring and empowering youth identity and relationships" child participation project, developed 10 recommendations that have been added to Ombudspersons for Children's recommendations as integral part of  ENOC's 2017 position statement.