ENOC at the Council of Europe Conference "RedefiningPower: Strengthening the rights of the child as the key to a future-proof Europe"
To mark the 30th anniversary of the UNCRC and to celebrate the Mid-Term Evaluation of the Strategy for the Rights of the Child (2016-2021), the Council of Europe organised a conference under the French Presidency of the Committee of Ministers of the Council of Europe in Strasbourg on 13-14 November 2019.
The conference brought together almost 300 participants, including government representatives, members of parliament, representatives of international and European organisations, child rights defenders and other experts for discussions on the achievements, challenges and trends in children's rights, with children playing an active part throughout. Several ENOC members participated in the event.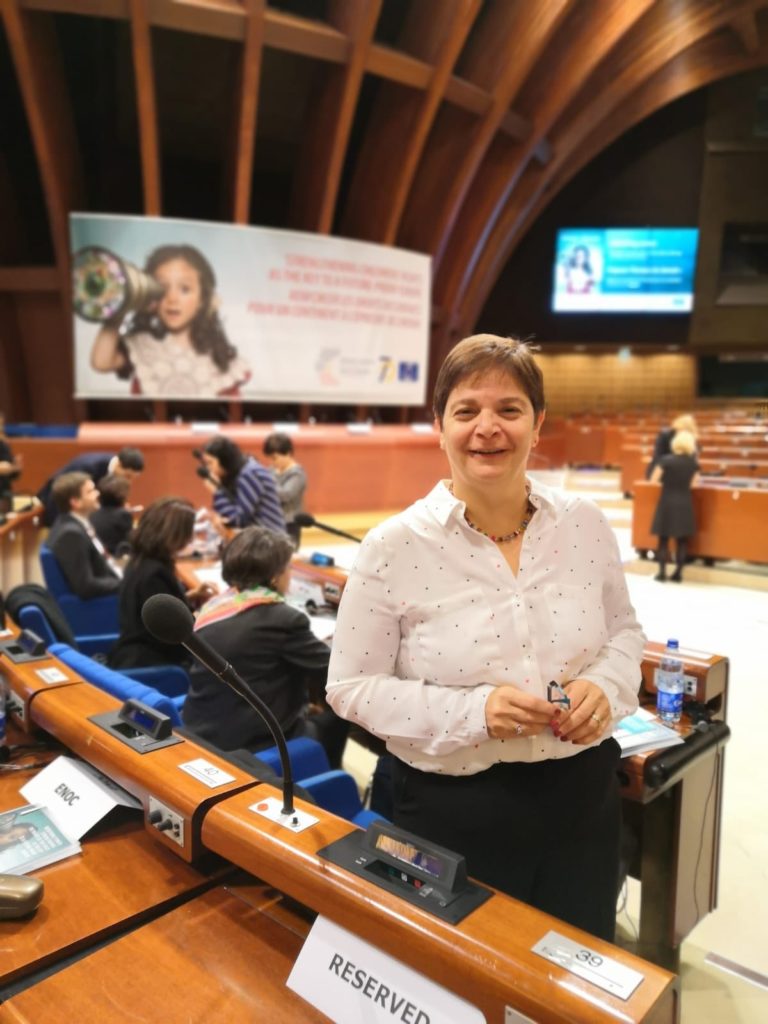 "We face many challenges in upholding children's rights. We must have our independence guaranteed by law and it is essential we have the financial freedom to address violations. Being an Ombudsman for Children is a lot fun and games and but that doesn't mean it's not a serious role. Just having us does not mean that the rights of the child have been implemented. We need to be given the space and respect to advise governments and others."
Koulla Yiasouma, ENOC Chair and Northern Ireland Commissioner for Children and Young People, was invited to speak at the high-level plenary session of Day 1.
She presented ENOC and the importance of independent children's rights institutions across Europe. She highlighted the key priorities and challenges that Commissioners and Ombudspersons for Children face today in upholding children's rights. Those are among others, the right to be heard and to be given enough space and respect by local, national and international governments.
You can find her speech here.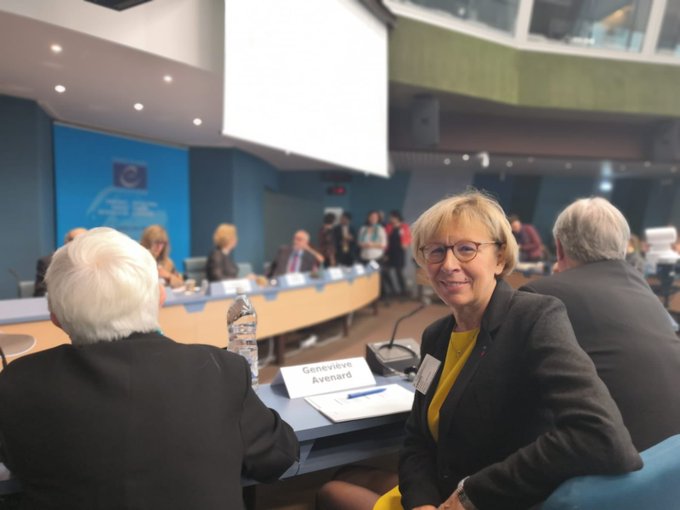 Geneviève Avenard, ENOC Past-Chair and Children's Defender France, participated in the Closing session "Children's rights as a key to a future proof Europe, redefining priorities for 2020-2021 and beyond" of the conference in "fish-bowl" format. She challenged the panel of this session with a question on what the panelists will do to improve child participation.
Find more information on the event here (program, background documents, etc)