ENYA 2021 "Let's Talk Young, Let's Talk about the impact of COVID-19 on children's rights"
ENYA 2021 "Let's Talk Young, Let's Talk About the Impact of COVID-19 on Children's Rights" project aims at providing a forum for the participation of children and young people to give them a voice regarding how their rights have been affected by the unprecedented COVID-19 pandemic.
Young people from 17 countries (Albania, Andalusia/Spain, Basque country/Spain, Bulgaria, Catalania/Spain, France, Greece, Iceland, Italy, Malta, Montenegro, Norway, Northern Ireland/UK, Slovakia, Scotland/UK, Wales/UK, Ukraine) participated in the project and developed common recommendations on the ENOC annual theme of "COVID-19: learning for the future".
Between February and June 2021, the young advisors participated in several meetings and activities at national levels to share their experiences on what aspects of their lives have been impacted by laws and policies put in place by governments to tackle the pandemic and hear from professionals and experts on the impact of COVID-19 on issues such as education, poverty, mental health, domestic violence, participation, etc.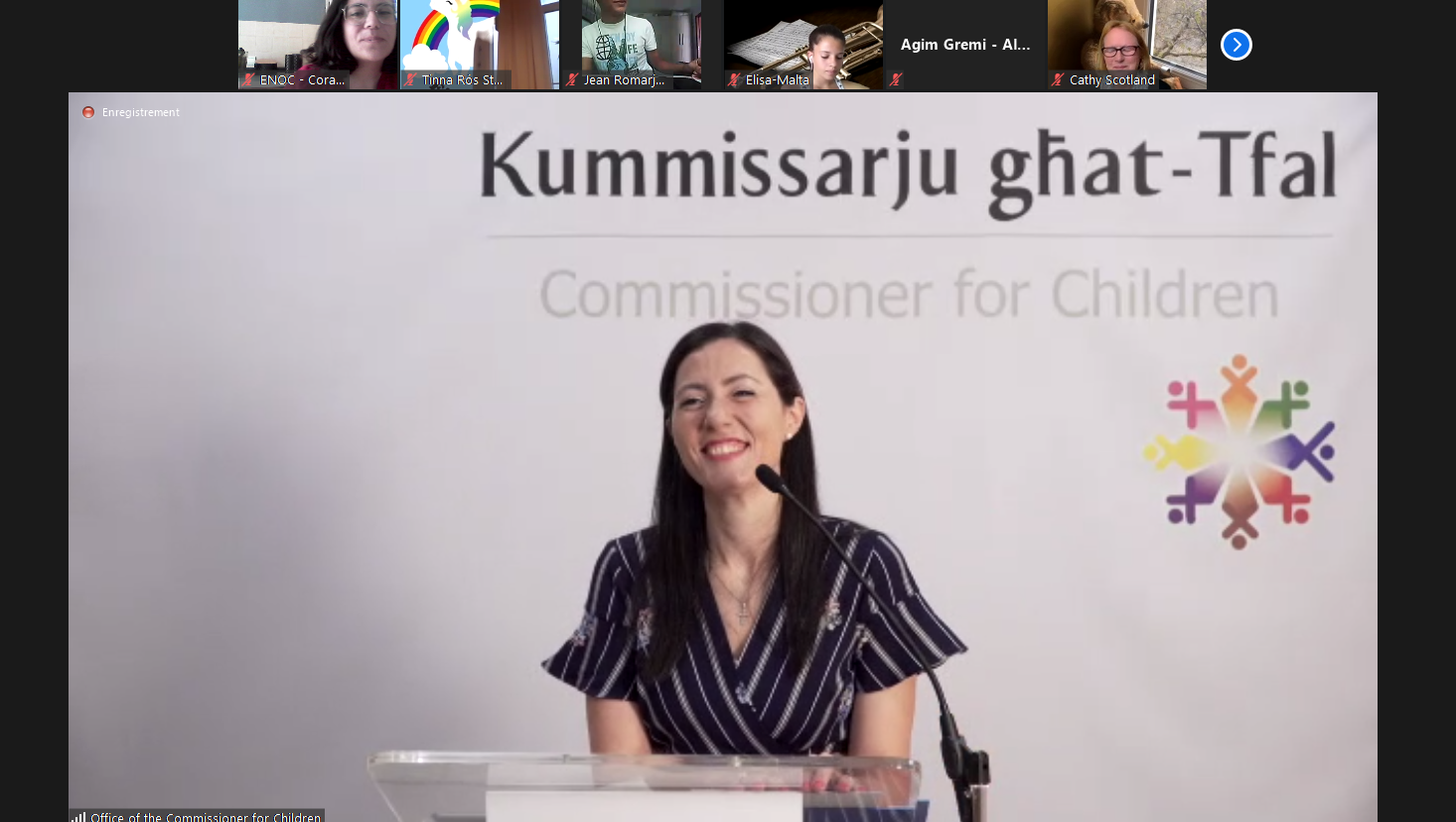 Young advisors who participated in the ENYA Online Forum also participated online in the ENOC 25th Annual Conference taking place on 27-28 September 2021 in a hybrid format (online and in person in Athens for ENOC members only). ENYA children and young people moderated workshops on different rights affected by the COVID-19 pandemic (the right to education, the right to health, the right to protection from violence and abuse, the right to an adequate standard of living, the right to participation) and presented their recommendations to the participants in an interactive way. The ENYA recommendations will be reflected in the ENOC Position Statement on "COVID-19: learning for the future".
ENYA Forum, 1-2 July 2021
Graphic Illustrations from the ENYA Forum
ENOC Annual Conference, 27-28 September 2021
Rap Song by the French Young Advisors
Graphic Illustrations from the ENOC Annual Conference - by YorgosK/imagistan.com